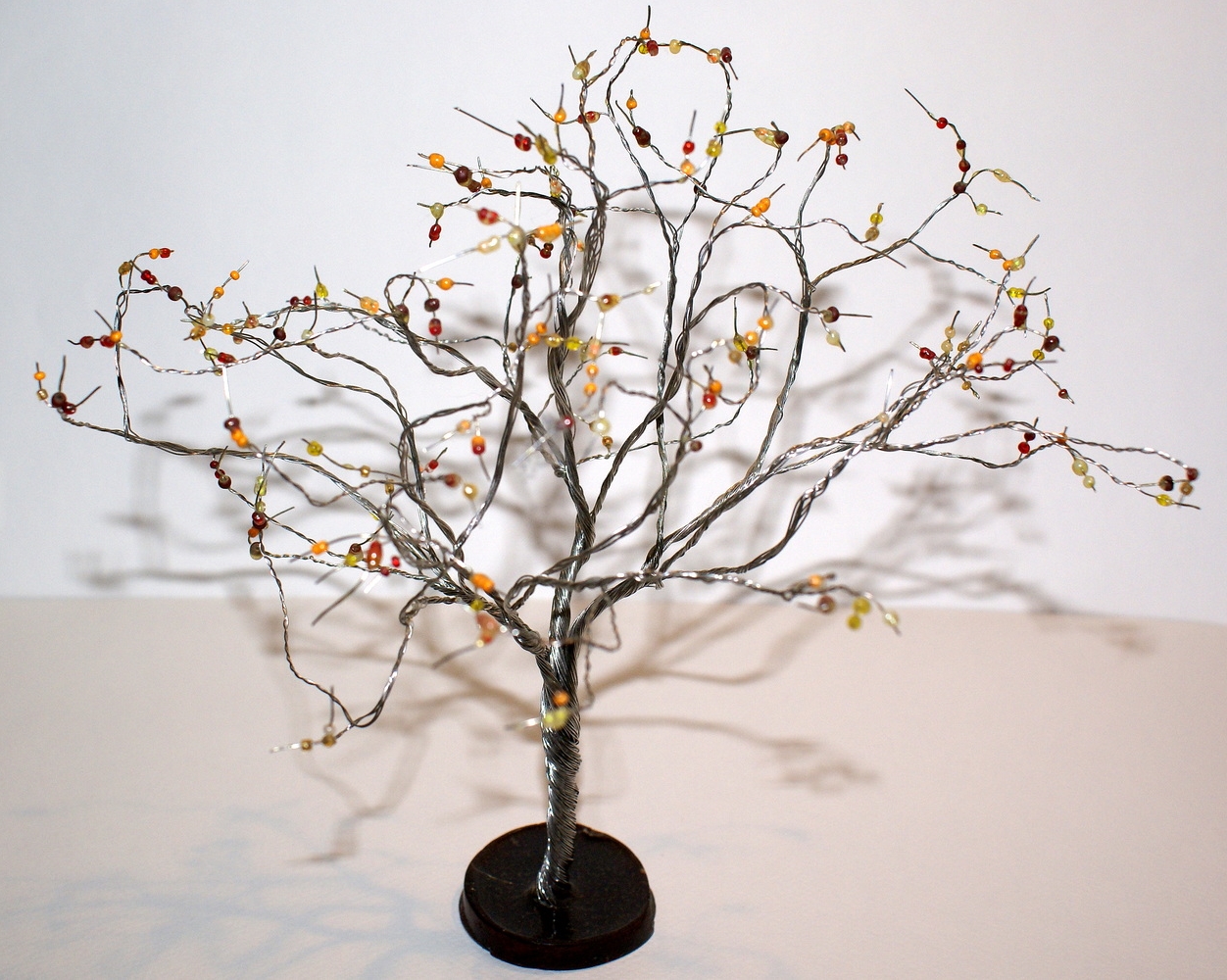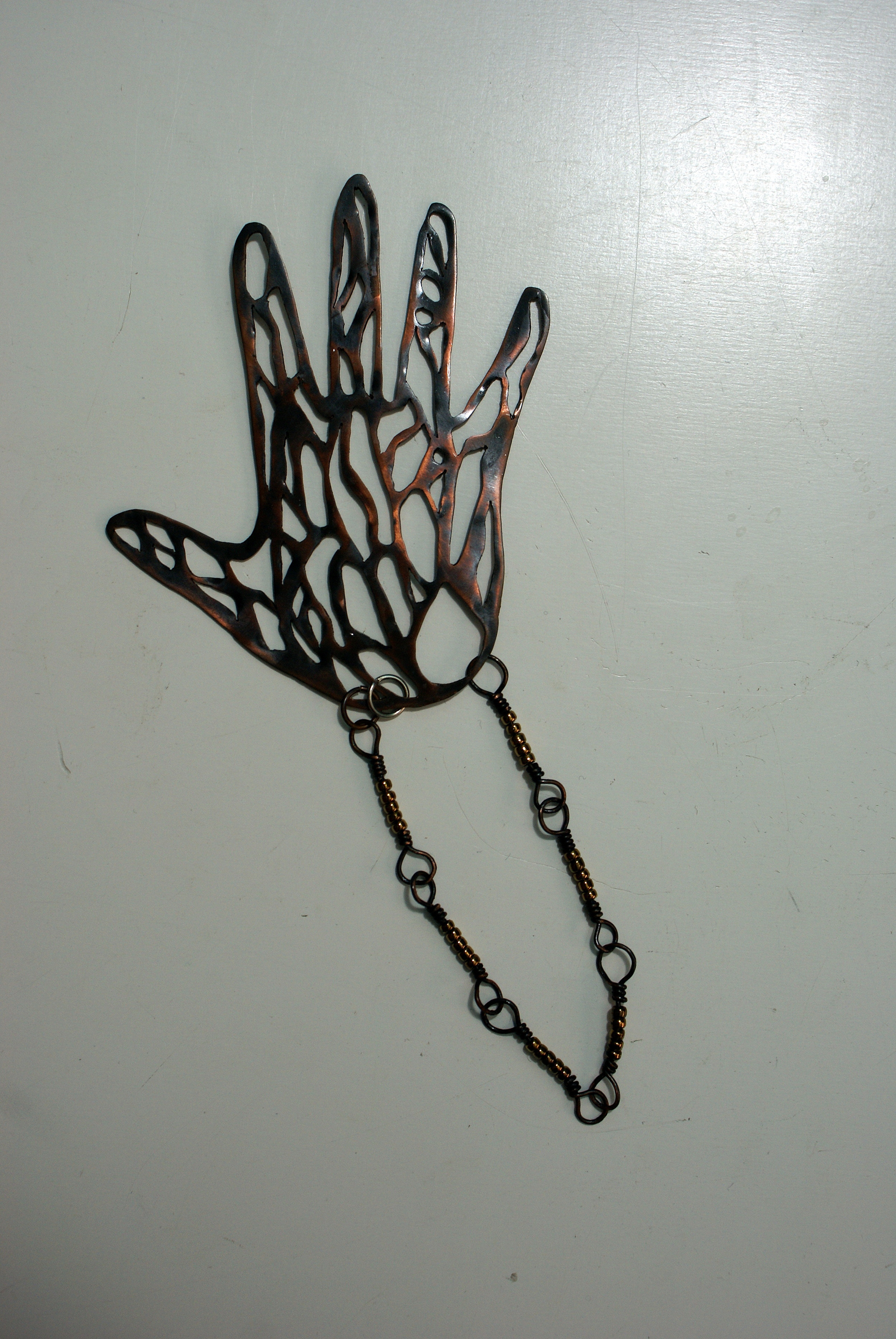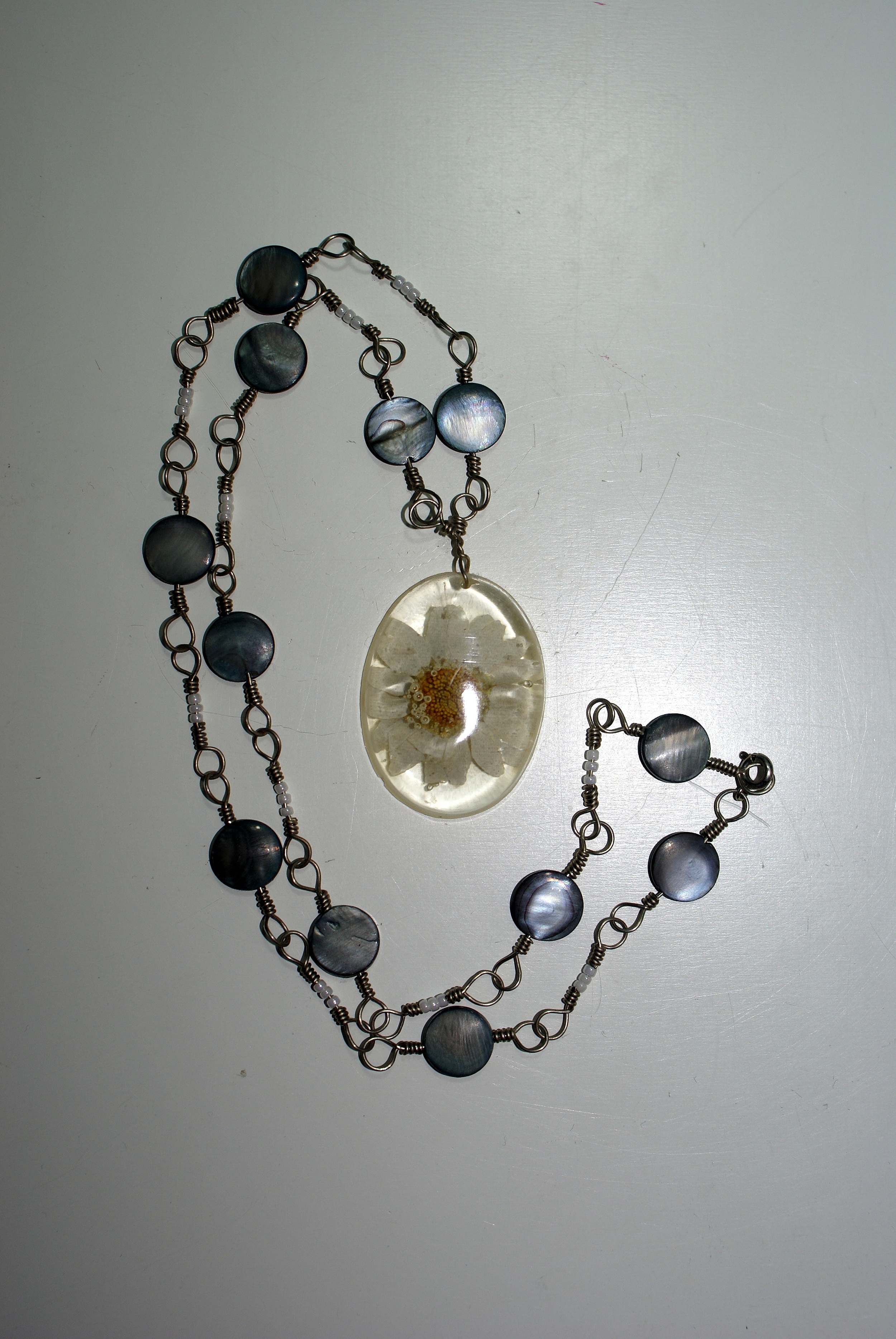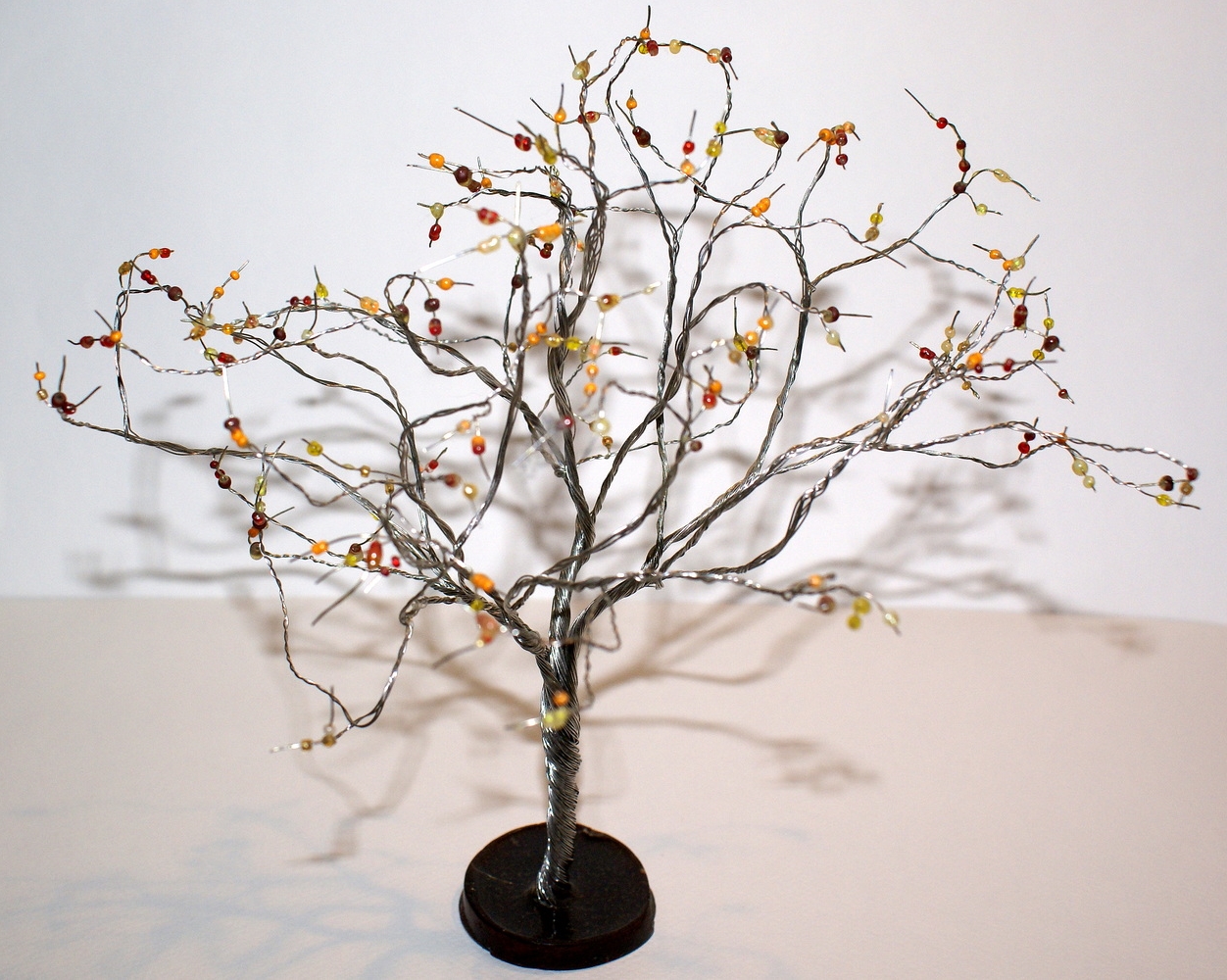 Autumn Tree
A twisted nickel wire tree set in a resin base on an oxidized copper disk. Branches are tipped with epoxied red, orange, and yellow beads.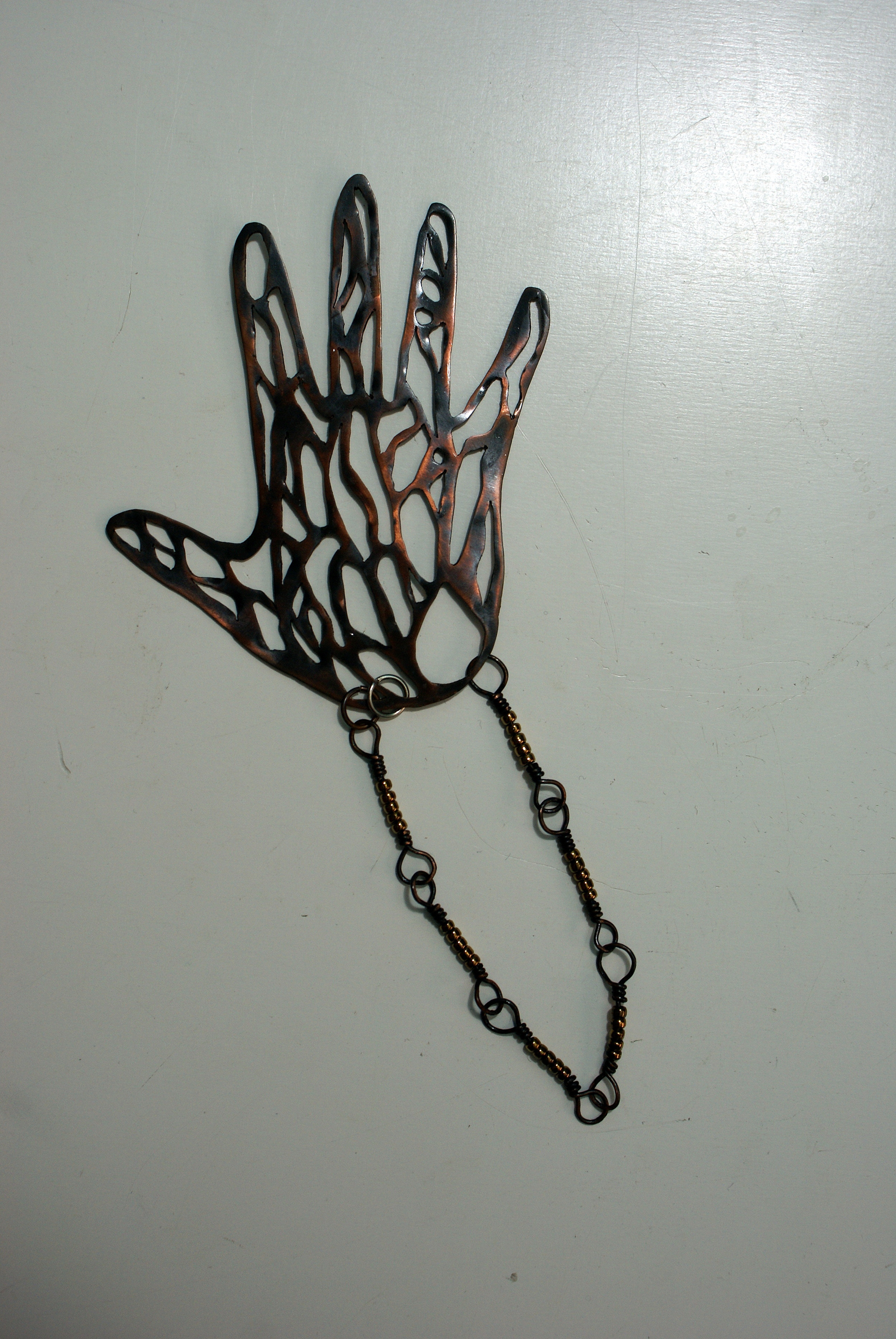 Veins
Inspired by the vein structure of a hand. Oxidized copper on a beaded chain.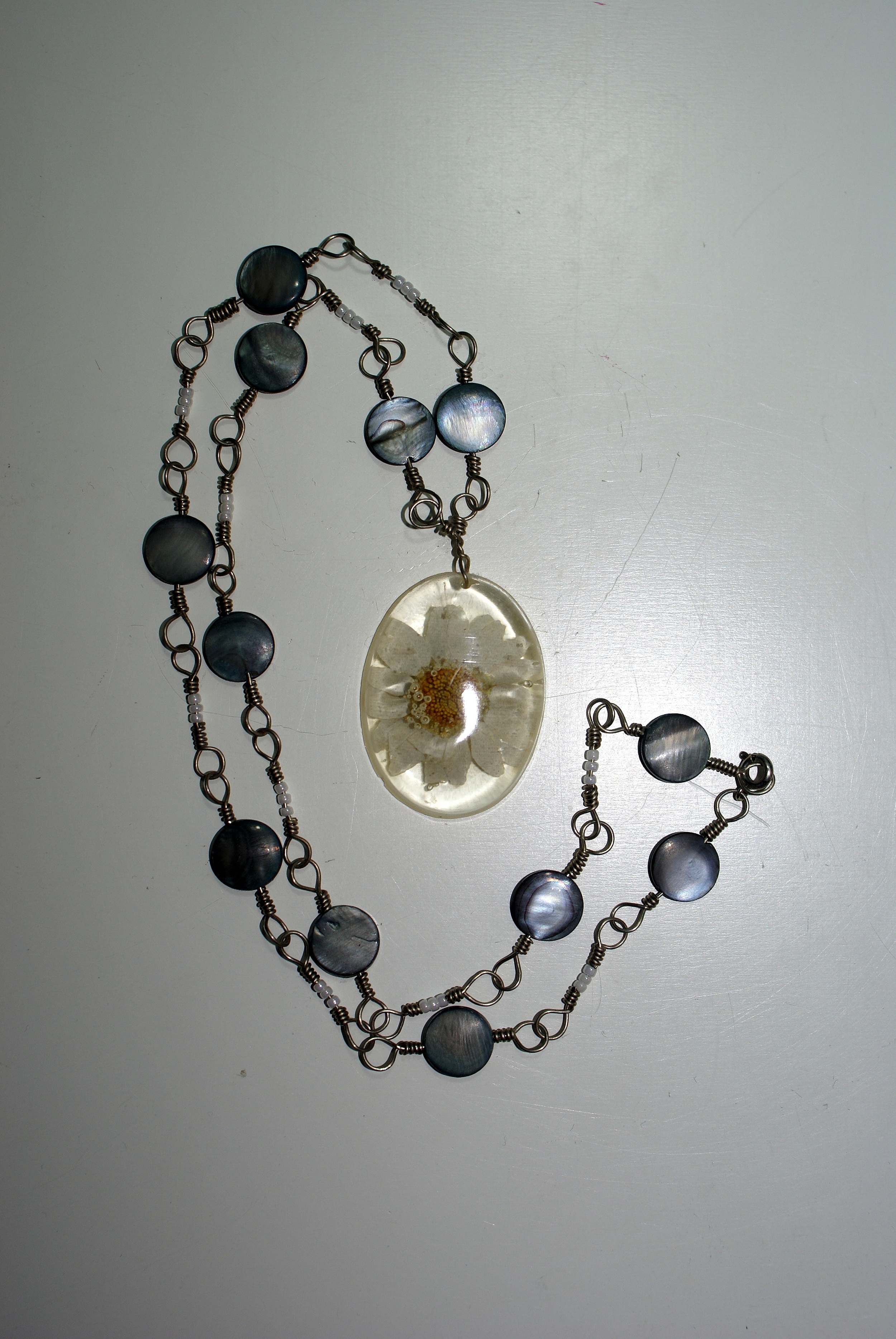 Daisies
A dried daisy set in resin on a shell beaded chain. Matching earrings not pictured.
Cameo
An alternative approach to a classic cameo. A nickel silhouette on a brass base with red beads set in resin on a brass chain.
Amoeba Chain
An amoeba-inspired silver chain link necklace with matching silver earrings.
Hamsa Hand
A brass Hamsa hand with copper and oxidized copper evil eye details on a red leather rope.